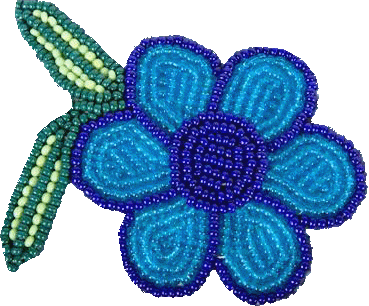 McDermid Community School Michif Early Learning Project
Mii Pchi Zaami (My little Friends)
(Half-day Pre-Kindergarten and Kindergarten)
Mii Pchi Zaami, an early learning pilot project at McDermid Community School, is supporting the resurgence of Michif and Métis culture among children and their families.
As part of a partnership with Métis Nation-Saskatchewan (MN-S), Regina Public Schools is providing children and families with access to Michif language development at an early age and enhancing Métis culture within early learning classrooms.
McDermid is the home of Mii Pchi Zaami (My little Friends), a half-day Michif early learning program open to students throughout Regina. Pre-Kindergarten students will attend Monday to Thursday mornings, with the Kindergarten program running Monday to Friday afternoons. The program complements the school's existing Indigenous education curricula, which has worked to infuse Indigenous culture, language and traditions into all grades and curricula.
For Pre-Kindergarten registration information, please click the following link: https://drive.google.com/file/d/1KiTOPjP85vCaH7jZsLjawvnIJaXcaYhn/view
For Kindergarten registration information, please click the following link: https://drive.google.com/file/d/1x4XZQ1M1Ie1IAv2MoA2ou4T3rBWW9osp/view
The Michif early learning program is designed to preserve, strengthen and transmit Michif language, culture and traditions. This unique program will provide children ages 4 and 5 with an experience that will build a strong cultural Michif/Métis identity and increased academic success.
Children entering Mii Pchi Zaami will learn through a Michif/Métis perspective. The program will involve Michif speakers, families and community to share in knowledge of language and traditions. The program will use provincial curricula that focuses on play and exploration to create essential Métis/Michif learning experiences for young children. While Mii Pchi Zaami is open to students from across Regina, preference will be given to students who self-identify as Métis and families will have to transport their child to McDermid Community School.
Family engagement is essential for the revitalization of the Michif language. The family engagement component of the program reflects the importance of the traditional role of Métis/Michif families in the development of a child's identity and learning.
The Michif Early Learning Pilot Project is a two-year project made possible thanks to $200,000 in annual funding from Métis Nation-Saskatchewan. The funding provides for Michif Language Keepers, teaching staff, professional learning opportunities, resource guest people and the creation and distribution of Métis resources.