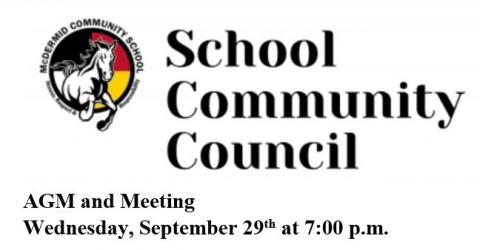 Our School Community Council will meet for its Annual General Meeting and first meeting of the year on Wednesday, September 29th at 7:00 p.m.
This meeting is open to all of our parents/guardians and community members. It is an opportunity to have a voice in the school and to hear more about what is taking place in our learning community.
New members are always welcome. Meetings happen every second month.
This AGM will take place in the school gym.