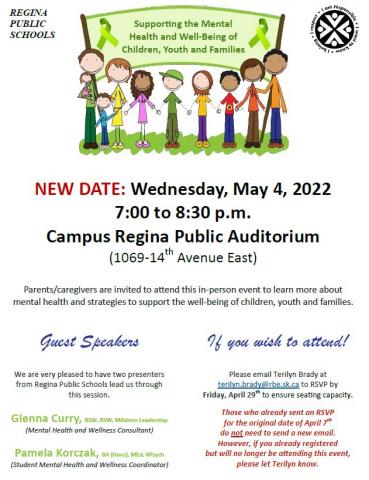 We invite you to join two outstanding presenters from Regina Public Schools who will share about mental health and strategies to support the well being of children, youth and families.
This is an in-person event for caregivers and parents on Wednesday, May 4th from 7:00 - 8:30 p.m. at the Campus Regina Public Auditorium (1069-14th Avenue East).
For a .pdf version of the flyer please click HERE.