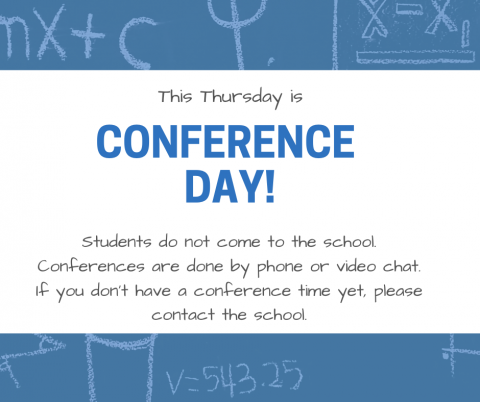 Conference Day is Thursday, November 19th.
Many families have already responded to book in their times for that day: thank you!
Students will not come to the school but will join in with their teachers and families through phone or video chat.
Contact us at mcdermid@rbe.sk.ca or call 306-791-8502 if you have not yet booked a time, or if you need to confirm your time.
If you have chosen a video chat, a link will be sent to you Tuesday or Wednesday.