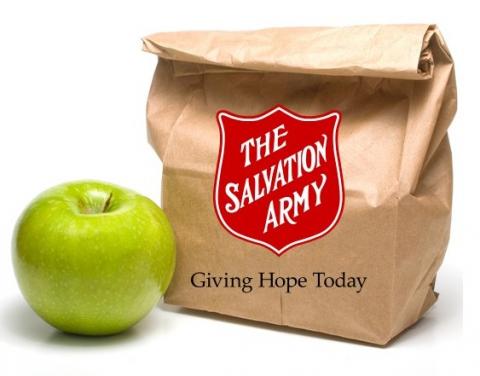 The Salvation Army canteen truck will park in the McDermid Community School parking lot at 12 noon each day from Monday to Friday (until further notice) to distribute bagged lunches to students and their families. Families are asked to line up at the truck in single file with 1-2 meters between each person in keeping with social distancing guidelines.
**LUNCH PROGRAM UPDATE**
Please note that the mobile lunch program will NOT be at our usual locations on Good Friday April 10th or Easter Monday April 13th.
However starting this week, in addition to our daily lunches served from the mobile canteen truck, we will be providing a bag of non-perishable items to each family for weekend lunches. Normally this will happen on Friday's but this week it will be on Thursday April 9th due to the Good Friday holiday.
If you are in need of a lunch, please stop by the truck at the locations/times below:
Thomson Community School (Thomson Community School)
- 11:00-11:45 am weekdays - in the school parking lot
McDermid Community School (McDermid School)
- 12:00-12:45 pm weekdays - in the school parking lot
Coronation Park Community School (Coronation Park Community School)
- 1:00-1:30 pm weekdays - in the Regency Gardens parking lot near the daycare