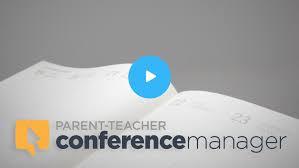 Virtual Conferences will take place either by phone or video chat (Google Meets or Zoom) on Friday, March 12th. There will be no regular school that day.
To provide families with more control over conference booking, we are very pleased to be using a tool called "Conference Manager" to set up booking times. The portal to begin booking opens Tuesday, February 23rd. Please see the attached letter here for details.
Please feel free to contact the school if you require any assistance.