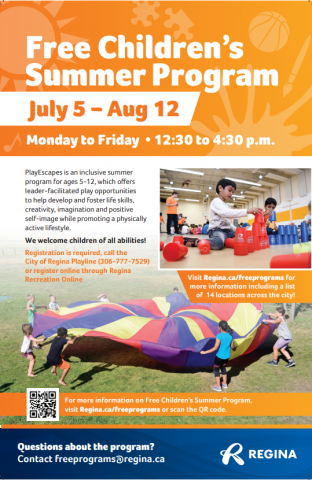 PlayEscapes is an inclusive summer program for ages 5-12, which offers leader-facilitated play opportunities to help develop and foster life skills, creativity, imagination and positive self-image while promoting a physically active lifestyle.
We welcome children of all abilities!
Registration is required, call the City of Regina Playline (306-777-7529) or register online through Regina Recreation Online.
To download a poster click here.