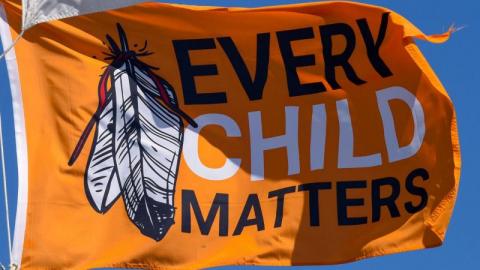 Today, on the National Day for Truth and Reconciliation, we are taking time to honor all children who went to residential schools - those who survived, and those who never came home.
This morning we held a virtual assembly for our students. We would like to share portions of that assembly with you, which you can find here: https://drive.google.com/file/d/1r6KwKTpiidW4RysbhJR3UX_kdKZhx_qt/view?usp=sharing
This afternoon our students will be on a walk in the community, and we will observe a moment of silence at 2:15 p.m.
We want to express our love to all of the members of our community who either experienced residential school, or have experienced the effects of it from having family there. You are loved. We are glad you are a part of our school family. We encourage anyone struggling right now to reach out and access supports, or contact the school and we will help as best as we are able.