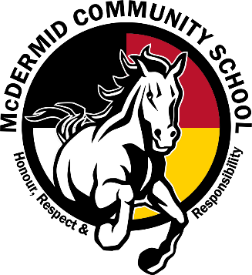 Welcome Back to School!
Our September Newsletter can be found HERE
This month we celebrate the Circle of Courage value of Belonging - and have a number of activities on the go to welcome our community back into the building, and to engage our students in extracurricular events and activities. We hope everyone can join us at the Open House and FREE Bar-B-Q on Wednesday, September 14th. 
Families are welcome into the building at 10:45 on Thursday, September 29th for our Belonging Assembly and our community walk which will begin immediately afterward in honor of National Day for Truth & Reconciliation.
To order orange shirts, please click on this link.
Our September calendar with nutrition information can be found HERE
*Please note one change in the calendar. Volleyball try-outs will start Thursday, September 15th.
A brochure for the Good Food Box can also be found HERE. Please send your orders to Ms. Smith.
A letter from Regina Public Schools regarding safe return on September 6th can be accessed HERE
A letter from the school division regarding VTRA information can be found HERE